Julia Jackson, the spokesperson and coordinator of international sales team of Jackson Family Wines, leads a busy life with wine marketing and women empowerment. As she is born in a prominent winemaker family, she loved the being part of the wine industry and focuses on expanding the business to new territories by introducing its line of quality wines to new customers. Jackson family wines is established in 1974 by the father of Julia, Jess Jackson in Lake County, California, it expanded quickly and currently has wineries in Chile, Australia, France, Italy and South Africa.
Julia Jackson represents the young generation of the family, and she interacts with people and introduces the new wines from the family. According to her, the wines from the family tastes great and better than most of the available wines in the market. In 2012, wine from the family called Vérité La Joie, a Sonoma County wine, is given to wine tasters with other prominent wines in the market. Everyone agreed that Vérité was the finest quality wine, though it was much cheaper than other wines.
Julia Jackson considers her mother as her inspiration, and she founded a program called Cambria Seeds of Empowerment in 2014 to recognize "warrior women" who overcame difficulties in life. The program presents award worth $100,000 annually to non-profit organizations that promote equality, spirit, and community. Jackson works with wineries to source new wines to attract diverse wine fans. The Jackson Family Wines produces numerous wine brands from the various wineries around the world. It includes Champ de Rêves, Anakota, Chardonnay, Sauvignon Blanc, Island Block Chardonnay, Pinot Grigio, Monument Tree Pinot Noir, Hawks Butte Syrah, Tepusquet Vineyard Syrah, etc. Julia completed her Bachelor of Arts in Studio Art from Scripps College. She also did a Summer Certificate in General Management from Stanford Business School.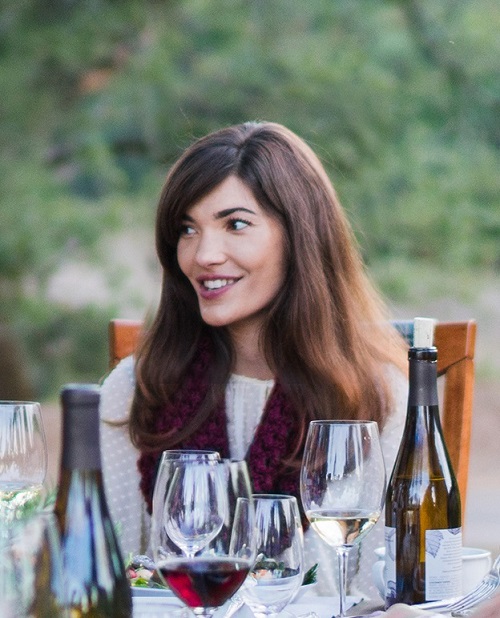 View more posts from Julia at Pinterest.